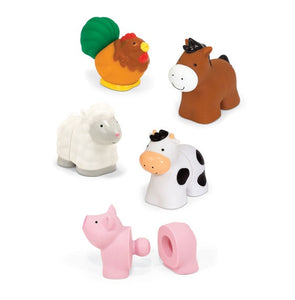 Soft plastic pop-together manipulative toys for babies and toddlers.
10 mix-and-match pieces build a horse, cow, pig, sheep, and hen.
Soft, lightweight pieces are easy for young children to lift and manipulate.
10 linkable pieces fit with all Pop Blocs play sets.
Develops these skills: sensory, fine motor, gross motor, logical, creative, emotional, and self-esteem.